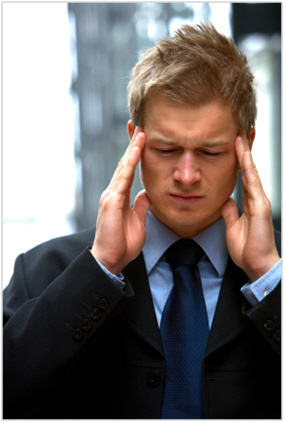 Have you been stressed out lately?
Are you experiencing overwhelming thoughts about economy, your job, or relationships?
Are you sleeping poorly?
Have you been anxious, worried about things— people, your family, significant others, your future?
Are you feeling tired? Can't concentrate?
Are you experiencing frequent headaches? Feeling sad, depressed, or less productive?
Perhaps, you tried some form of available treatment?
Have your tried medications? And:

• They worked okay— for a while—and now you are thinking you'd like to decrease the dosage under your doctor's supervision?
• Or maybe stop them all together because of the side-effects?
• Or you are getting tolerant and somewhat addicted to your sleep and anti-anxiety pills?
• Are these medications too expensive?
• Do they require frequent doctors' visits?

Would you prefer to start, add to your current treatment or perhaps switch your treatment with one that is
Evidence-based
Scientifically proven
Non-invasive, no-side-effects
Doesn't involve taking medications
No frequent doctors' visits
User friendly
Cost effective
Available
Easy to carry with you wherever and whenever you need it
Fun and simple

IF SOME OF YOUR ANSWERS ARE "YES", YOU ARE READY FOR BMT- Brain Music Therapy.